Im September 2009 verbringen wir eine Woche in Cornwall im Südwesten Großbritanniens. Im kleinen, malerischen Ort Falmouth, an einem der größten Naturhäfen der Welt, schlagen wir unser "Basislager" auf.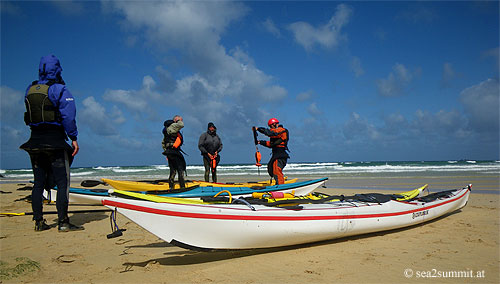 Von hier aus erkunden wir die raue Küstenlandschaft im Rahmen von Tagestouren per Seekajak: Um seine Fertigkeiten mit dem Kajak zu perfektionieren gibt es wohl kaum bessere Orte auf dieser Welt, als die zerklüftete Südwestküste Englands – Cornwalls herber Charme im windig – regnerischen Herbst 2009 zieht uns beim Küstenpaddeln in seinen Bann…
Welcome to Cornwall …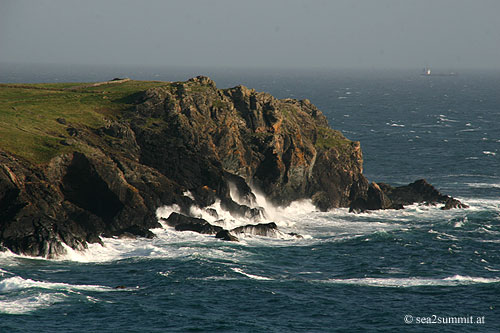 "… a long narrow green county, bounded by the sea on three sides; so it is almost an island, 
and the quality of its light comes about from the constant bouncing-back and forth of light 
as it reflects up from sea to sky and back again 
and again and again…"
ACHTUNG: Hier erfolgt eine Weiterleitung auf unsere "alte" Website – diese öffnet sich in einem neuen Fenster.